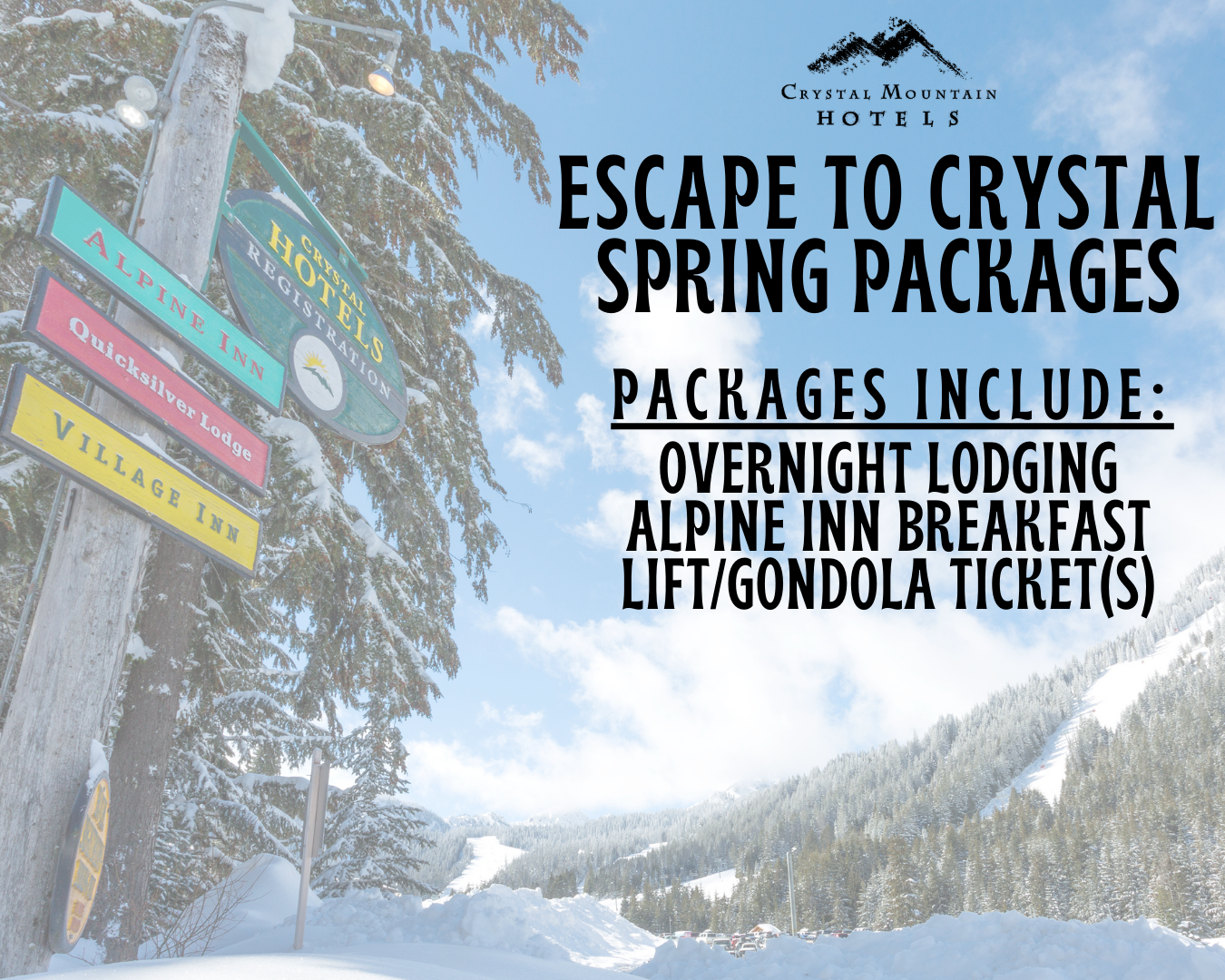 Available for the rest of the Winter Season 2022 – 2023.
Starting March 17, 2023, Escape to Crystal Packages become available 7 days a week! The lift tickets will also be valid 7 days a week starting on 3/17, and breakfast vouchers are still included.
FOR MORE INFORMATION & TO MAKE YOUR RESERVATIONS, CALL THE RESERVATIONS OFFICE: 360-663-2262
Package Includes:
Overnight Lodging
Alpine Inn Breakfast Voucher
Lift/Gondola Ticket
Packages are available for 1 person, 2 people, or families – with multiple lift tickets and breakfast vouchers depending on the package. Package details can be found through our online booking site or by calling the reservations office for more information.
To book your reservation please go here:

Prices subject to change without notice. All standard reservation rules and cancellation policies apply. Not available with any other promotional offer. CALL FOR RESERVATIONS & DETAILS: 360-663-2262 or Reserve online.
ATTENTION: STARTING MARCH 17, 2023, LIFT TICKETS INCLUDED IN PACKAGES WILL BE VALID 7 DAYS A WEEK.