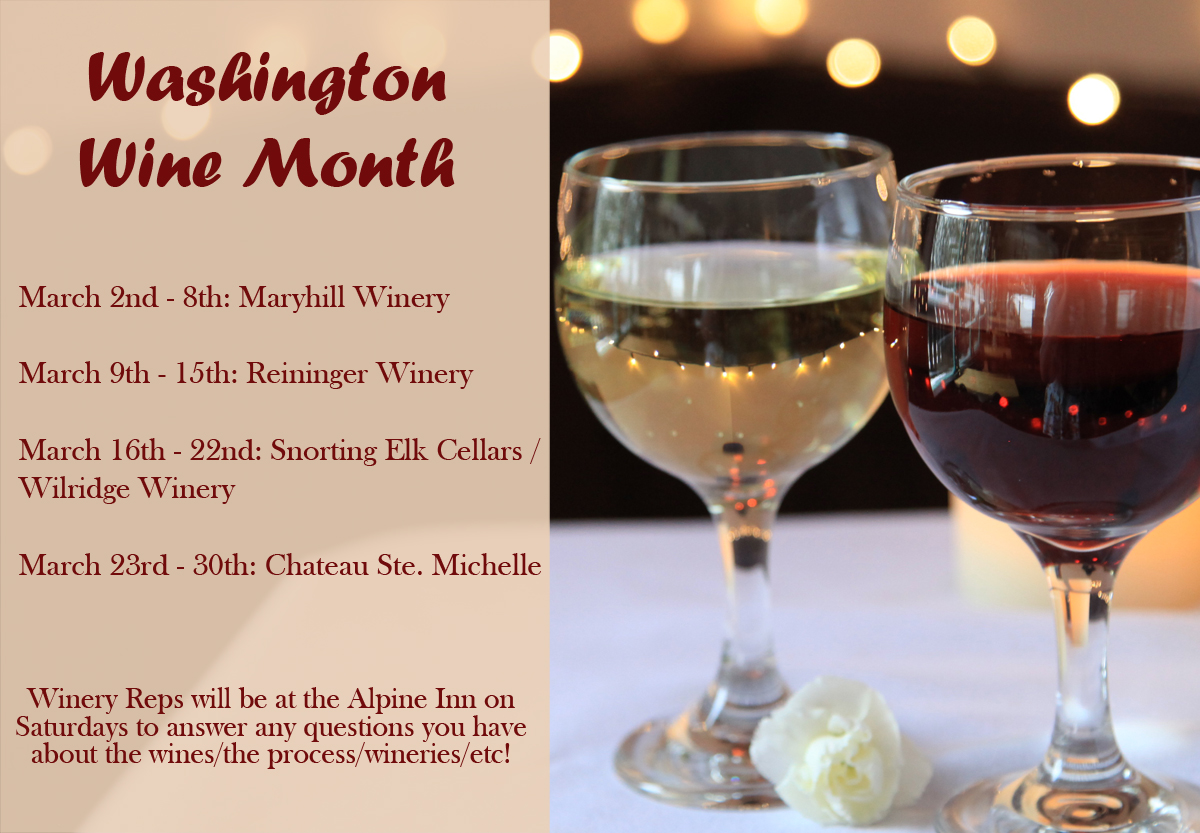 March is Washington Wine Month and what better way to celebrate it than with some local wineries!
Starting on March second we will be featuring a different local winery each week, and on Saturdays a representative from the winery will be at the Alpine Inn Restaurant to answer any questions you might have about the winery, their process, the different wines, etc!
Join us for wine tasting each night at the Alpine Inn Restaurant from 5pm – Close.
Winery Lineup for March 2019:
March 2nd – 8th: Maryhill Winery
March 9th – 15th: Reininger Winery
March 16th – 22nd: Snorting Elk Cellars / Wilridge Winery
March 23rd – 30th: Chateau Ste. Michelle