The Alpine Inn Restaurant and the Snorting Elk Cellar
Enjoy fresh, tasty cuisine with one of our three restaurants. The Alpine Inn offers a casual fine dining experience, and the Snorting Elk Deli offers a more casual style of dining if you are on the go. Warm up with a piece of pizza, hot bowl of soup or grab one of their specialty cookies for the road! The Snorting Elk Cellar has 18 microbrews on tap and a roaring fireplace, making it the perfect place to relax after a long day.
The Alpine Inn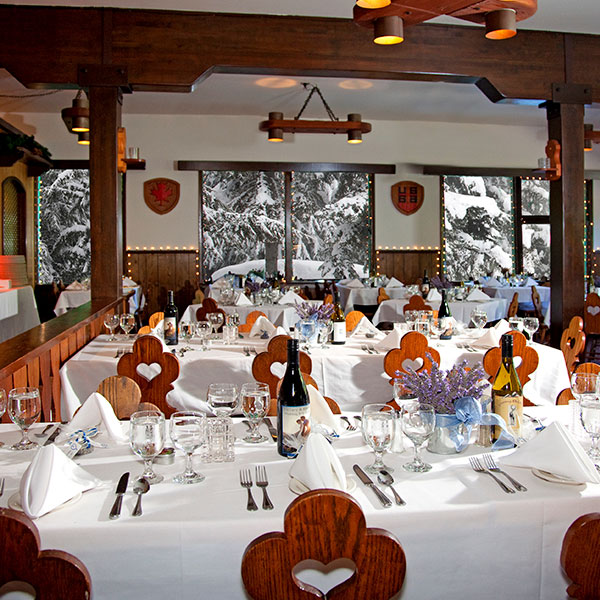 This charming dining room in the heart of the mountains offers a wide array gourmet dishes, gracious service, cocktail service, and a selection of finely crafted Northwest wines. The menu changes seasonally and is inspired by local ingredients.
Currently we are offering indoor and outdoor seating and we also offer to go! (360-663-0150)
Restaurant Hours:
DINING ROOM TEMPORARILY CLOSED UNTIL WINTER SEASON. ALL FOOD AND BEVERAGE OFFERINGS AVAILABLE THROUGH THE SNORTING ELK CELLAR + DELI.
Reservations are taken for dinner parties of 6 or more. Please call 360-663-2262.
Take out orders: (360) 663-0150.
The Snorting Elk Cellar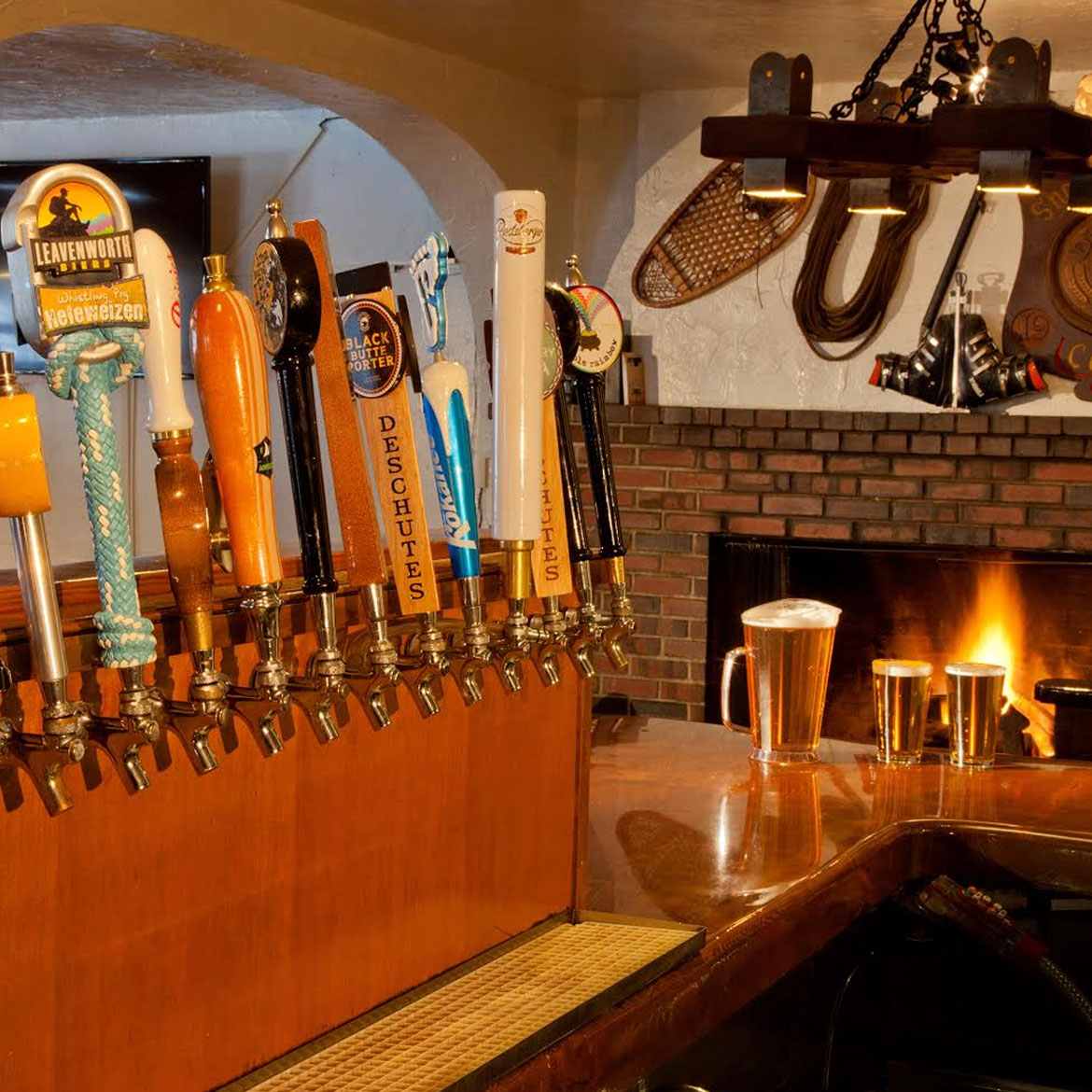 This Austrian inspired ski bar will win you over with its old world charm and cozy ambience. We offer 18 taps of frosty, locally brewed beers, along with a long list of hot toddy-type drinks and cocktails. Don't miss the amazing Snorting Elk Frost, a special recipe created by the Elysian Brewmasters! Find a table near the roaring fire and order up one of our specialty pizzas or a tall order of nachos. Après skiing bliss is here.
Snorting Elk Cellar Hours:
Daily: 12:00pm – 8:00pm (earliest close)
The Snorting Elk Deli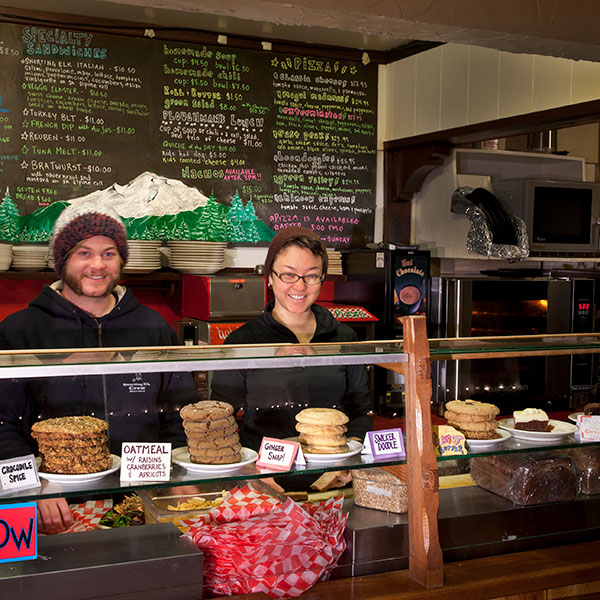 Our baker rises very early each morning to bake our fresh cookies, quiches, tarts and more. Homemade soups and chilies with fresh ciabatta rolls are piping hot and ready to go on those cold, blustery days. Tell us exactly how you want your sandwich built or order one of our unique specialty sandwiches, pizzas, or mountain-ous nachos!
Deli Hours:
Daily: 12:00pm – 8:00pm (earliest close)