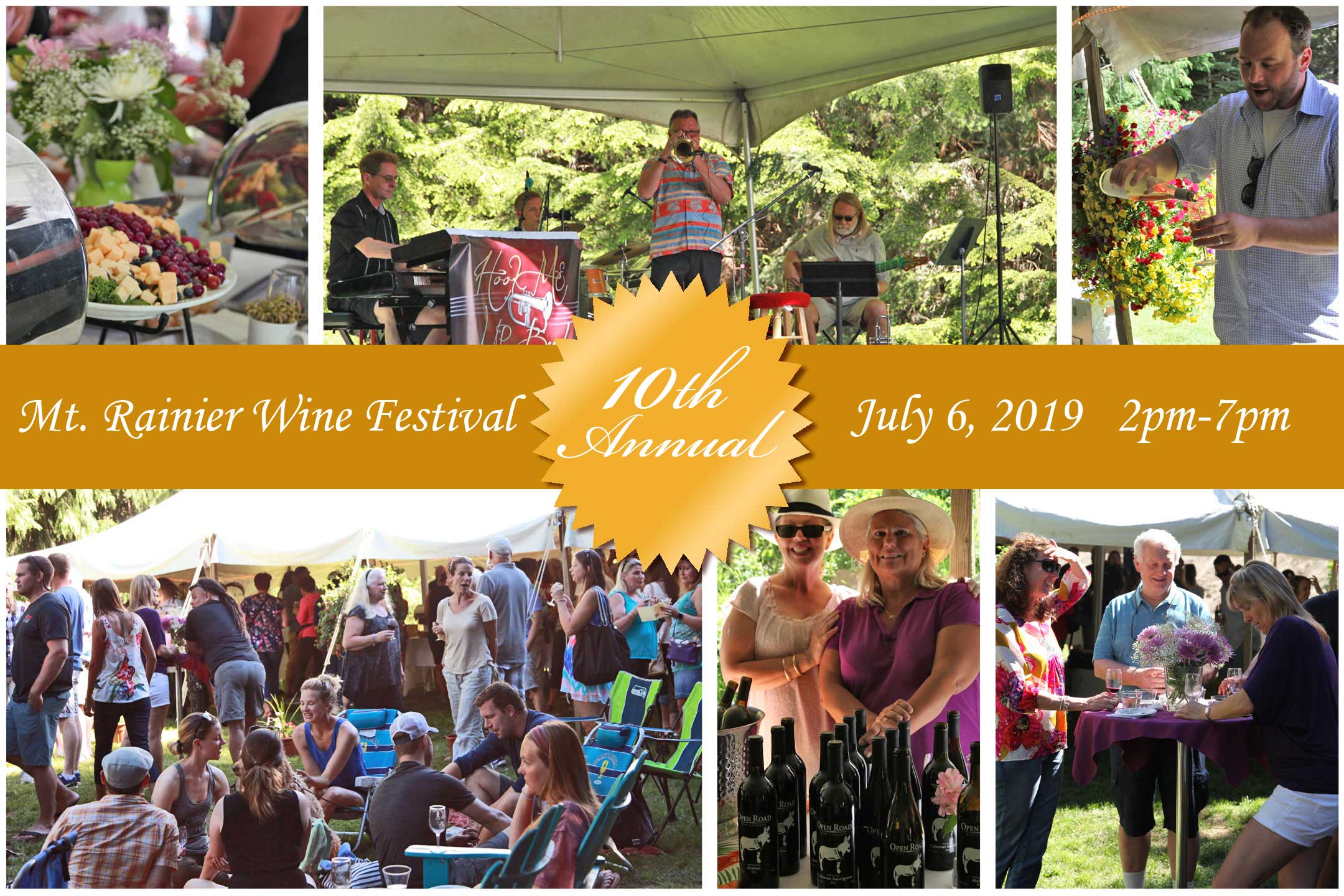 Mark your calendars for our 10th Annual Mt Rainier Wine Festival!
Escape to the Mountains for an afternoon of wine tasting and music on July 6, 2019 from 2pm-7pm on the Alpine Inn lawn at Crystal Mountain. Enjoy live music and delicious tapas to accompany the wines. Live music starts at 3pm from HOOK ME UP!!
Tickets are available for purchase here and  include: One entry into the wine festival, eight 2oz tasting tickets, raffle ticket, and commemorative wine glass.
WINE FESTIVAL LODGING PACKAGE:
Overnight Lodging 7/6/19
2 Wine Festival Entries ($90 value)
$40 Alpine Inn Restaurant Dinner Voucher
$28 Alpine Inn Breakfast Buffet Voucher
ONLINE PROMO CODE: WINE
Please note the promo code works for 1 night on July 6. If you would like to make a weekend out of it and stay multiple nights, please call our office and we can add the Wine Festival Package to your booking.
For more information or questions please call: (360) 663-2262 or email us.
2019 Winery Lineup:
Airfield Estates
Alexandria Nicole
Eagle Haven
Chateau Ste Michelle
Ellensburg Canyon Winery
Reininger – Helix Wineries
Leony's Cellar
Long Road
Marcus Sophia Winery
Snorting Elk Cellars (by Wilridge)
Luke Winery
Drink Space Winery
Nota Bene Winery
Velen Winery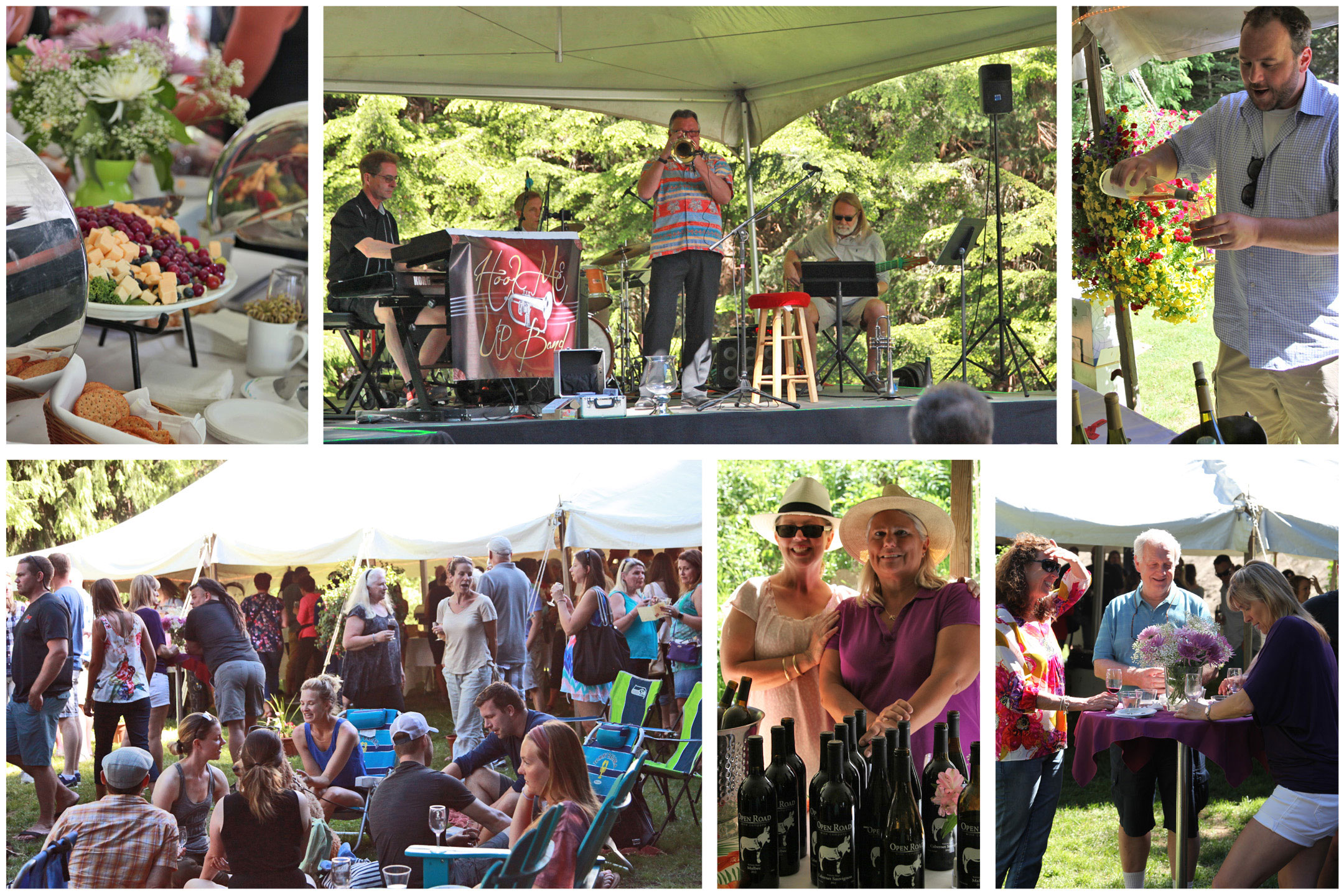 2018 Winery Lineup:
Reininger and Helix Wines
Wilridge Winery and Vineyard – our Snorting Elk Label's Wine
Maryhill Winery
Ellensburg Canyon Winery
Leony's Cellars
Long Road Winery
Marcus Sophia Winery
Guardian Cellars
Arborcrest Winery
Bonair Winer
Chateau Ste. Michelle Winery
Airfield Estates
Please drink responsibly, attendees must be 21+.
Event not recommended for dogs/children.