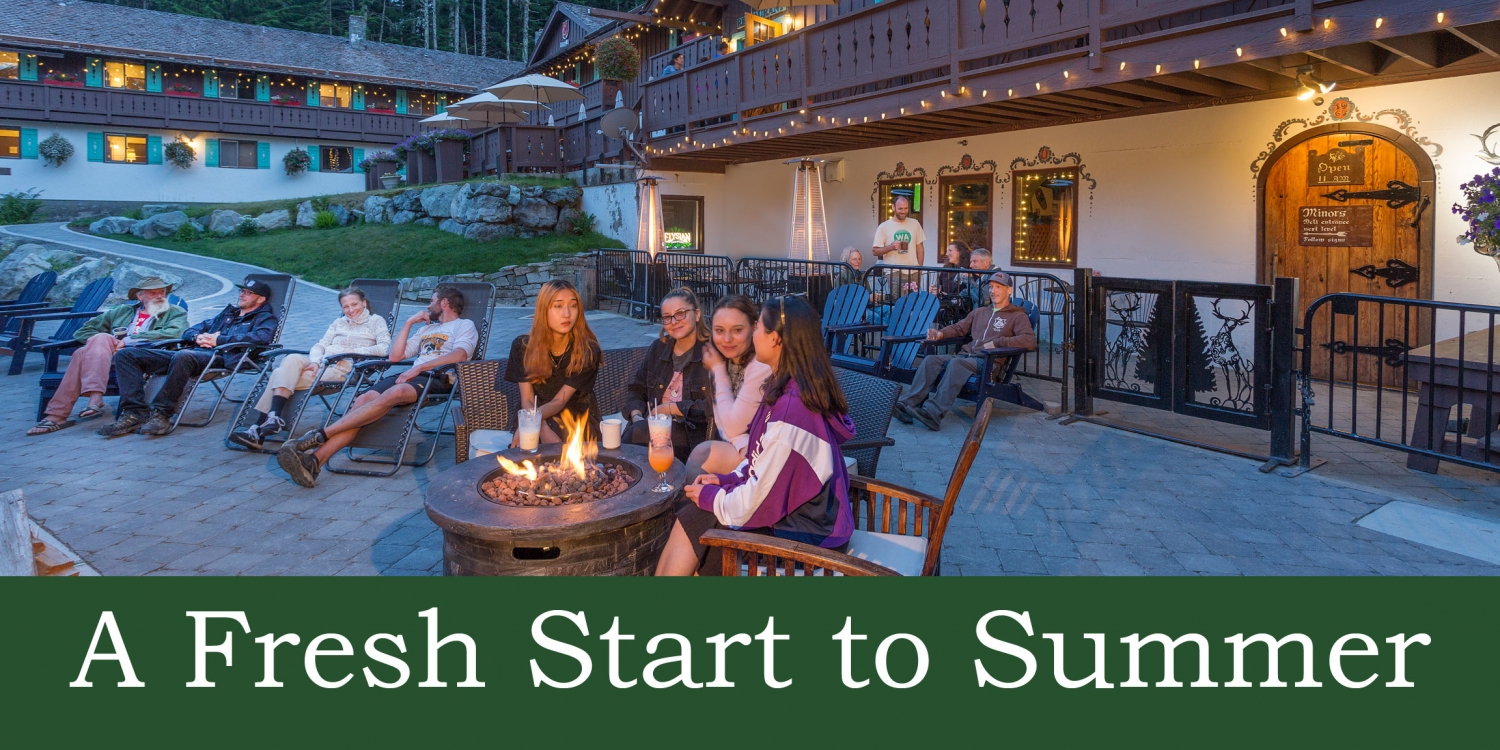 Summer is getting ever closer and we are pleased to offer you a place to stay out of the hustle and bustle of the city.
This year has been rough and what better way to relax than by getting some rest and relaxation in the beautiful foothills of Mt. Rainier?
Starting on June 19th we are pleased to welcome you back to the mountains!
Take a ride on the Gondola at Crystal Mountain, enjoy a delicious meal at the Alpine Inn Restaurant, and take a hike in the beautiful Crystal Mountain area!
Or if you are feeling more adventurous take the day to explore the Mt. Rainier National Park, with nearly unlimited hiking and sweeping vistas there is nothing better than a day spent in the mountains. Facilities and trails are opening up, do keep in mind that earlier in the summer there is often snow in the high mountains so dress warm and make sure to wear those sturdy boots! Once July starts the snow recedes and the hillside transforms into a gigantic field of wildflowers, the pride and joy of the Mt. Rainier National Park.