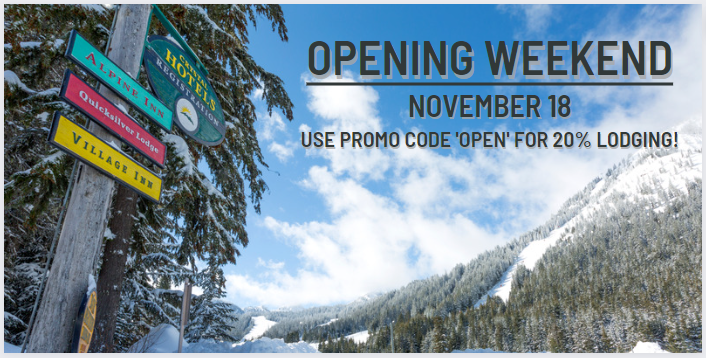 Opening Day at Crystal Mountain has been moved forward to November 18! Come stay at Crystal Mountain Hotels that weekend, and save 20%!
The Alpine Inn Restaurant and Snorting Elk Cellar & Deli will be open with limited menus for opening weekend.
Use PROMO CODE: OPEN to apply the 20% off during booking, or call and mention the promotion when booking over the phone.
360.663.2262.
reservations@crystalhotels.com
For more information regarding the slopes on the early opening at Crystal Mountain, click here.
*This offer expires on Sunday, November 20, 2022.