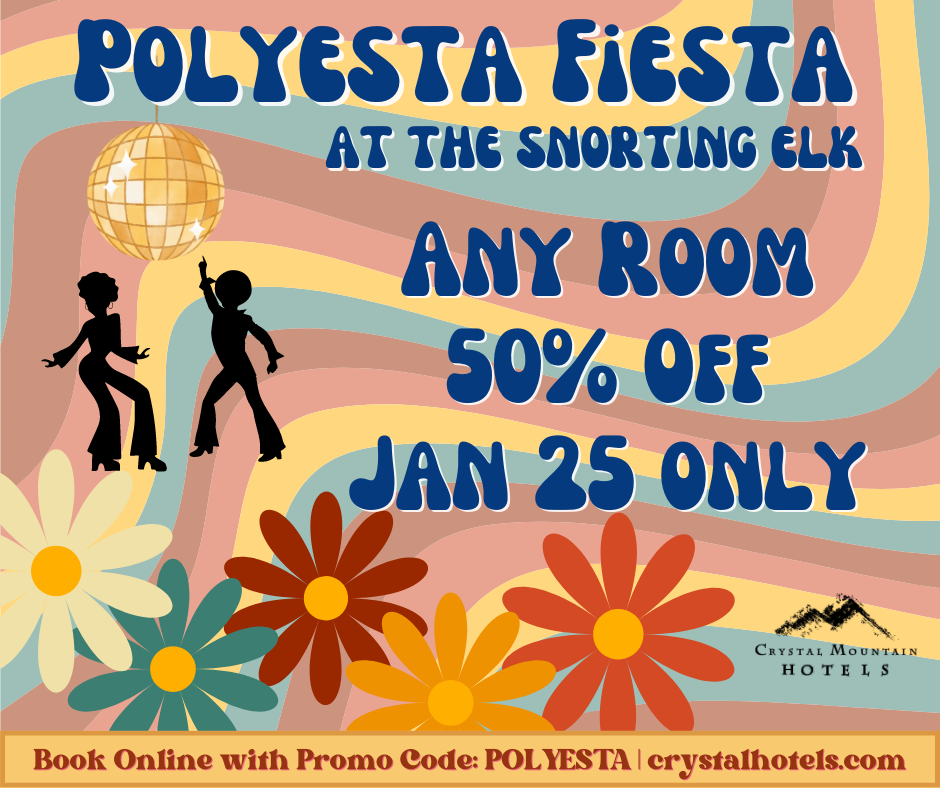 Stay on the night of January 25th, 2023 and stay for 50% off with this great POLYESTA FIESTA DEAL.
BOOK ONLINE USING PROMO CODE: POLYESTA
Deal available for any room at each property – Alpine Inn, Quicksilver Lodge, Village Inn
Valid only for January 25, 2023
New bookings only, Promo can not be applied to existing reservations.
POLYESTA FIESTA is a 70's-themed disco dance party at the Snorting Elk complete with DJ, disco ball, groovy lights, and loads of fun!
To book your reservation please go here:

If you have any questions please call our front desk: (360) 663-2262