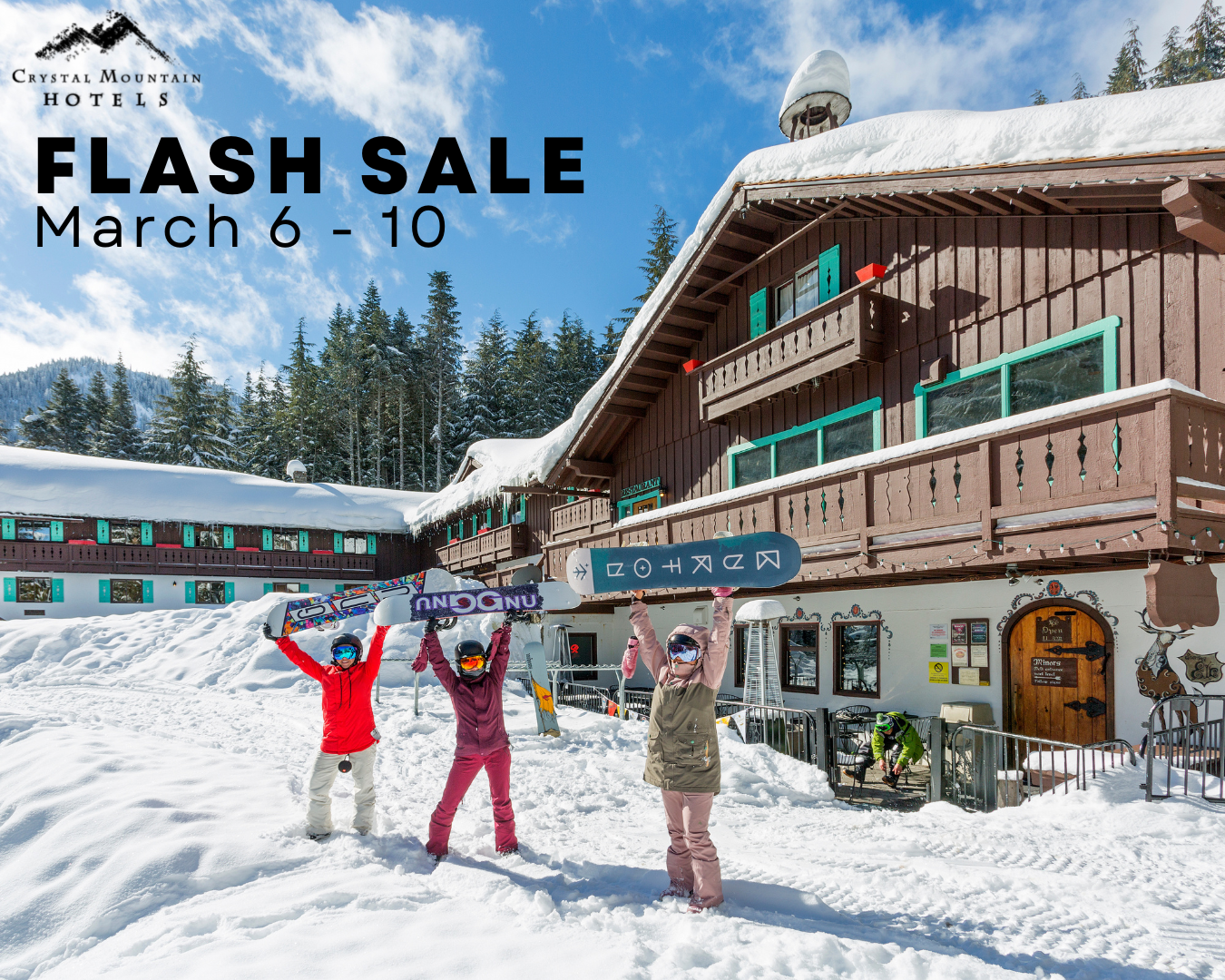 Crystal Mountain Hotels Flash Sale | March 6-10
Only available for March 6 – 10, this spring Flash Sale is available for stays through April 16, 2023!
Snow continues to fall at Crystal Mountain, and March and April are shaping up to be great months for winter sports on the mountain. Book during the Flash Sale to save on your next stay with Crystal Mountain Hotels!
USE PROMO CODE: FLASH23
FOR MORE INFORMATION & TO MAKE YOUR RESERVATIONS, CALL THE RESERVATIONS OFFICE: 360-663-2262
To book your reservation please go here:

Prices subject to change without notice. All standard reservation rules and cancellation policies apply.
Not available with any other promotional offer. New Bookings Only.
CALL FOR RESERVATIONS & DETAILS: 360-663-2262 or Reserve online.