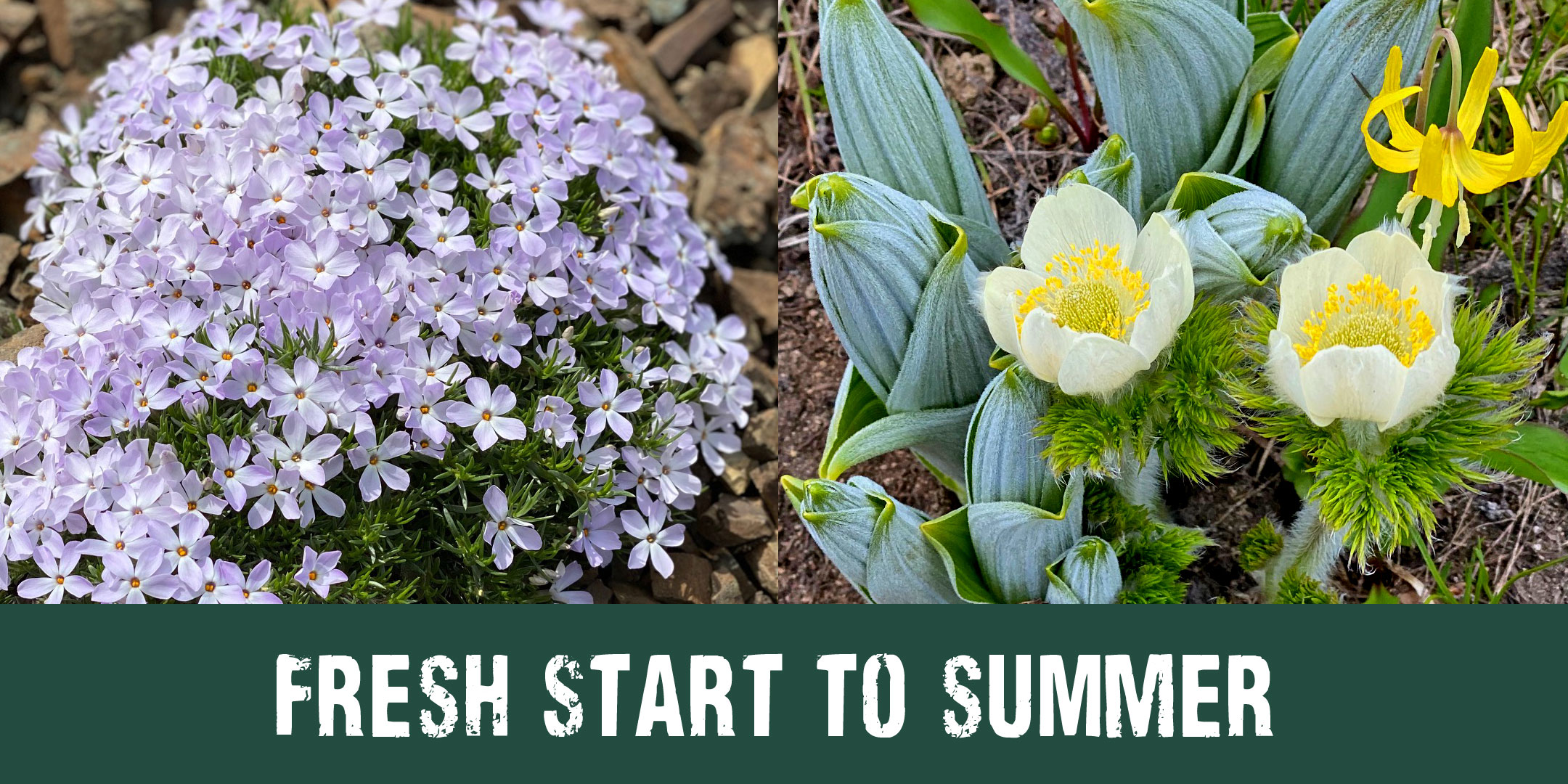 Get your FRESH START to summer at Crystal Mountain and Mt. Rainier. Come visit and take a ride on the Mt. Rainier Gondola, explore limitless hiking trails, play disc golf, take a horseback ride or relax and read a book.
Wildflowers are popping up along the trails and meadows. Yesterday we found:
Lupine
Scarlet Paintbrush
Pasqueflower
Spreading Phlox
Glacier Lilly
What flowers can you find? If you encounter a flower that you have never seen before check the Flowers of Rainier website for identification assistance!
Mt. Rainier National Park and the road to Sunrise are open. You can also visit , Chinook Pass, Ohanapecosh and Silver Falls.  There is still snow on the high mountains so make sure you bundle up. Check Visitrainier.com for more information about the area.
The Alpine Inn Restaurant serves Breakfast, Lunch, and Dinner each day. Come checkout the new expanded deck for more outdoor dining. We offer Trail Lunches to go for a tasty treat on your outdoor adventure.
Come and relax in the Snorting Elk after a long day of hiking because you deserve it.  Enjoy our delicious food with a cold beverage and a job well done.
Your getaway to Crystal Mountain is complete with an overnight in one of our 3 comfortable and convenient hotels. Stay at the Alpine Inn, Village Inn or Quicksilver Lodge and get going with a Fresh Start.